Seminars at American RV University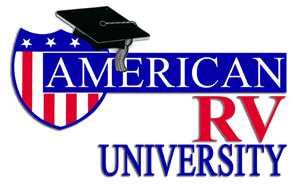 A brand new concept and a brand-new commitment to RVing in our community, American RV University is designed to take the mystery out of your RV. Whether you are a new or experienced RVer, the learning never ends. We've asked RVers just like you what topics they'd like to learn more about, those they don't understand, and even topics that other dealers won't spend the time to educate their customers about. If it has to do with RVing… we'll educate you.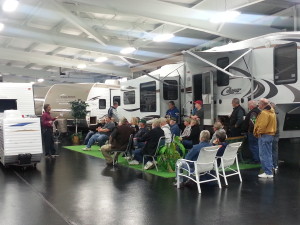 SEMINAR SCHEDULE FOR THE 2017-2018 SEASON:
December
9th - Winterizing
30th - Roof, Seams, and Seals
January
13th - Axle and Tire Maintenance
27th - Understanding RV Electrical
February
10th - RV101 - Setup, Use, and Breakdown
24th - My First RV, What do I need to know?
March
10th - Dewinterizing and Basic RV Maintenance
24th - New Product Demonstration
ALL SEMINARS BEGIN AT 8:00am UNLESS OTHERWISE NOTED. PLEASE FOLLOW SIGNS AT THE ENTRANCES.
Preregistration is NOT required for seminars. Walk-Ins are welcome!

All American RV University Classes are COMPLETELY FREE and OPEN TO THE PUBLIC and are presented in a 100% SALES-FREE ZONE.

Our goal is to provide a completely relaxed learning environment that focuses on you and your RV experience. We'll even provide the donuts and coffee for morning classes.