Seminars at American RV University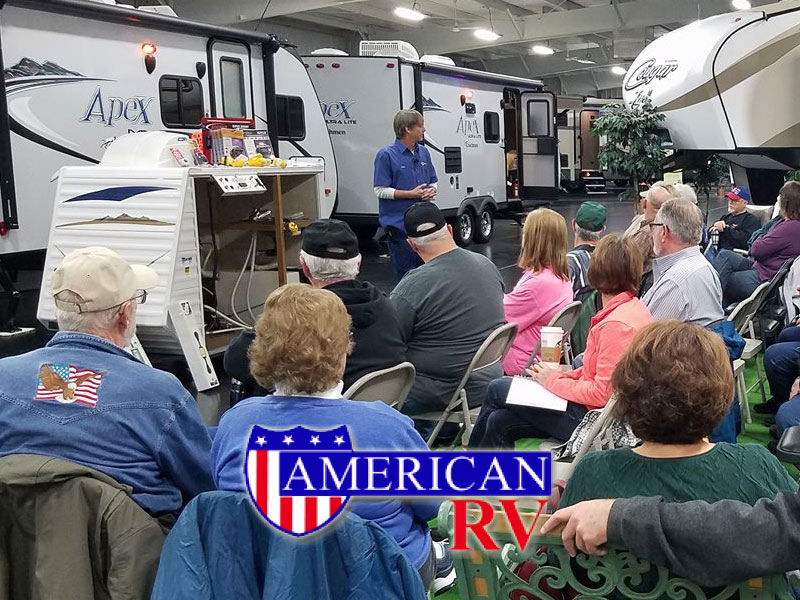 As a family owned and operated local business, we are dedicated to our customers' experiences before, during, and after their purchase. In keeping with this philosophy, we created the American RV University Seminar Series almost a decade ago to give our customers and other RVers a place to come fellowship with other RVers all while learning more about their own RVs.
All seminars are FREE and OPEN TO THE PUBLIC. We offer pre-registration and more information by clicking the seminars in the list below. All seminars are held in a "sale-free zone". We're here to help you learn and enjoy yourselves!
For morning seminars, coffee and donuts will be provided, so please be sure to pre-register to help us with a headcount. We look forward to seeing you at the next session!
Our seminars are also available LIVE on Facebook for those who would like to attend from home. No registration required. Replays are available on our YouTube Channel as well.