Why settle for another boring vacation this year? Forget the long lines at the airport, lost baggage, and dirty hotel rooms. Rent an RV this year and finally be able to relax! RV Vacations start at the end of your driveway. The old saying, "getting there is half the fun" must have been written by an RVer. Experience true family fun, relaxation, and the feeling of being right where the action is. Memories begin the moment you leave our lot. Call or email our Rental Department to find out how you can truly make the most of your vacation this year.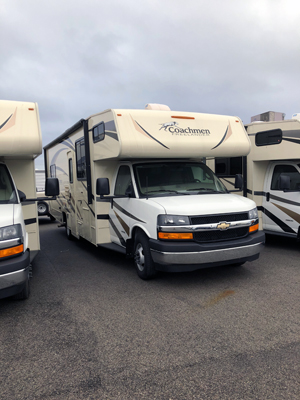 Class C Motorhome Rentals
CLICK HERE
for information and rates.
---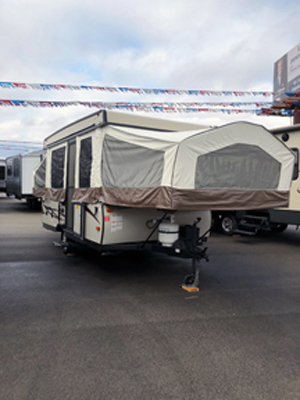 Fold Down/Popup Camper Rentals
CLICK HERE
for information and rates.
---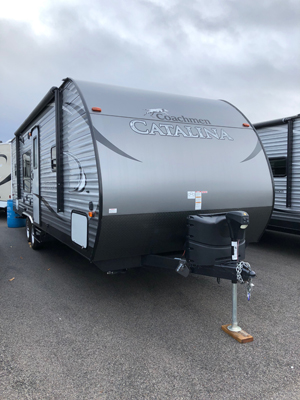 Travel Trailer Rentals
CLICK HERE
for information and rates.
RV Rental Rules & Requirements
You must have a valid driver's license, credit card, and be 25 years or older to rent an RV.
Pickup Hours: 1 p.m. and 5 p.m. Monday - Friday Return Hours: 9 a.m. to 11 a.m. Monday - Friday.
Rates and unit styles are subject to change without notice.Three day minimum rental on all units.
All our Rental RVs are SMOKE and PET FREE!
Popup, Travel Trailer, and Motorhome How-To Walkthrough Videos are available on our YouTube Channel
Browse the available styles above and complete the rental request form for a quote. Completing the rental request form does not reserve or guarantee a rental or date availability. We will contact you with details of your request.
If you would like to reserve a unit, please call our Rental Department directly, (812) 867-5200