COVID-19 Business Information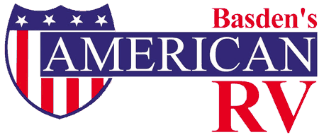 Per Governor Holcomb's Executive Order regarding Essential & Non-Essential Business Operations, we have implemented the following changes in the interest of public health.

Effective at Close of Business on March 24, 2020 until the expiration of the order:
1) The SALES DEPARTMENT and Showroom will be CLOSED to all but online services. You may shop our website at www.AmericanRVCenter.com and we will be available to answer email and online inquiries about new or preowned RVs.
2) The PARTS STORE will only be available for CALL-IN orders for CURBSIDE PICKUP ONLY. You may call 812-867-5200 to place an order. You may also order online at www.AmericanRVCenter.com and have your order shipped to you. Curbside pickup not available for online orders.
3) The SERVICE DEPARTMENT will be available for service work and storage pickups/dropoffs during business hours. Please enter using the Service Entrance. Please note that customers will not be allowed to wait or gather in the building due to safety and health concerns. Our Service Department can be reached at 812-867-5200.
4) Our RENTAL DEPARTMENT will be available on-demand ONLY for customers needing a rental unit for emergency accommodation or for utility/infrastructure providers needing accommodation.
5) ALL OTHER DEPARTMENTS not outlined above are CLOSED for the duration of the Executive Order.